5. Design Com IIII


Taught Twice
University of Cincinnati
Spring 2017 / Spring 2018


Des Com IIII was developed to provide an opportunity for senior-level fashion design students to be exposed to alternative process and documentation methods that could be applied to their Senior Capstone Collection. Evolving the work done in Design Com III, students advanced their concepts using visual brainstorming techniques, advanced research methodologies, and archival methods. This course urged the student to embrace a well-rounded, reflective, creative lifestyle; opening your consciousness to new ideas and research approaches that could be applied to their Senior Capstone Collection.

Digital Branding:
Students were required to create a seperate "brand" instagram account for their Senior Capstone Collection. On this brand account they were asked to document processes that usually get lost in the design process and go undocumented like pattern making and sewing. There were certain requirements for producing digital content ie: a minimum amount of time lapse videos as well as a minimum amount of digital collages.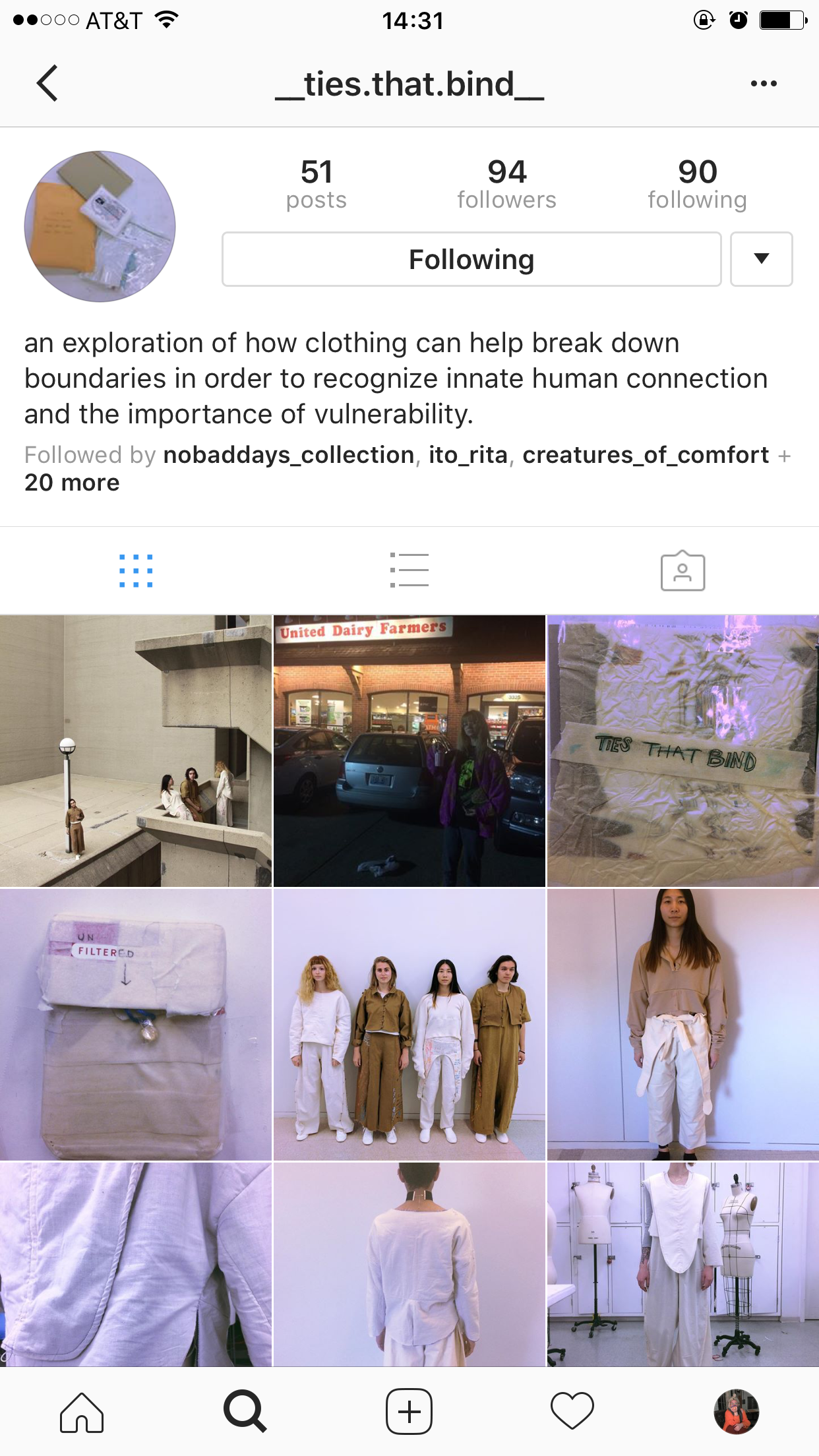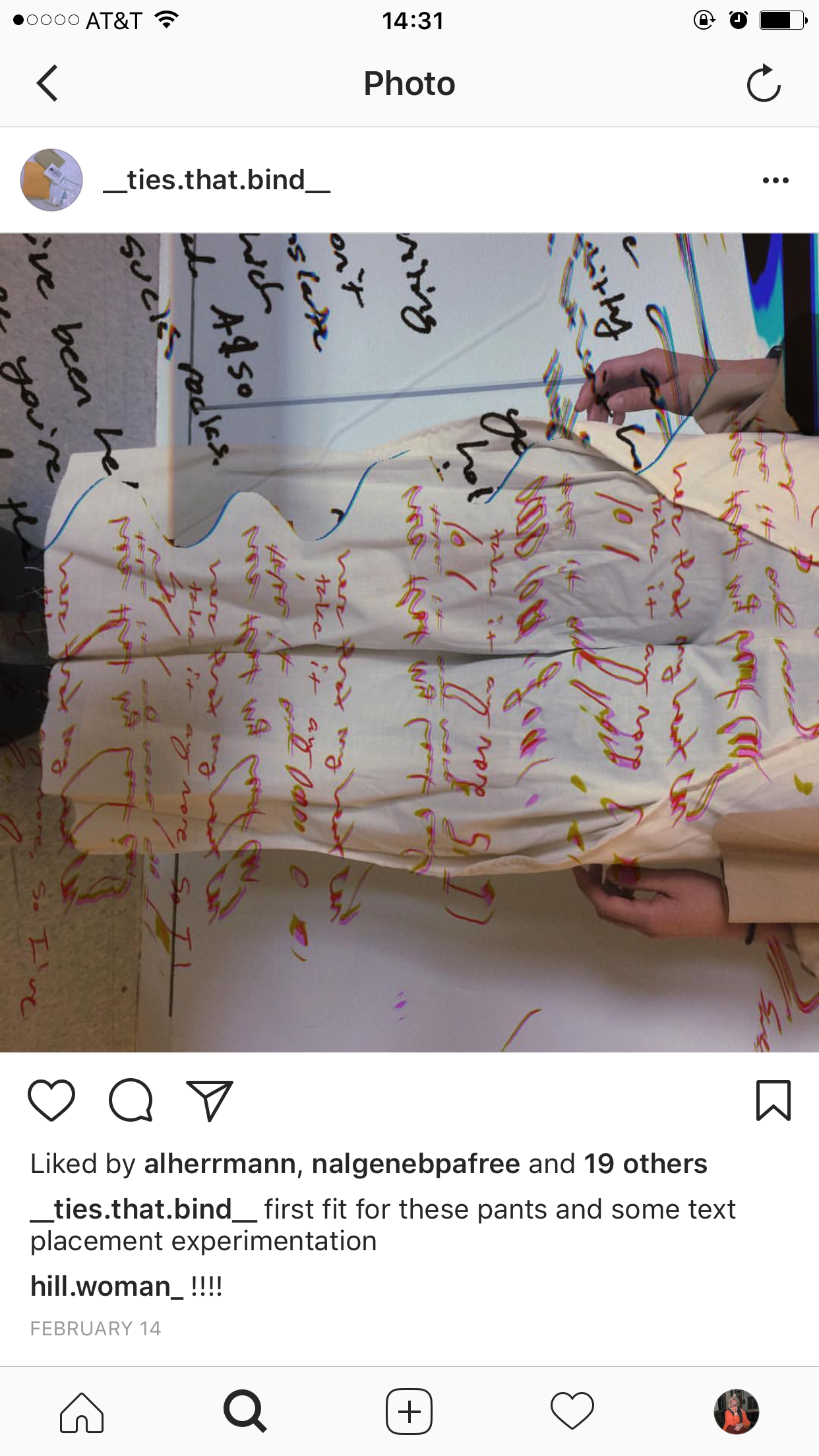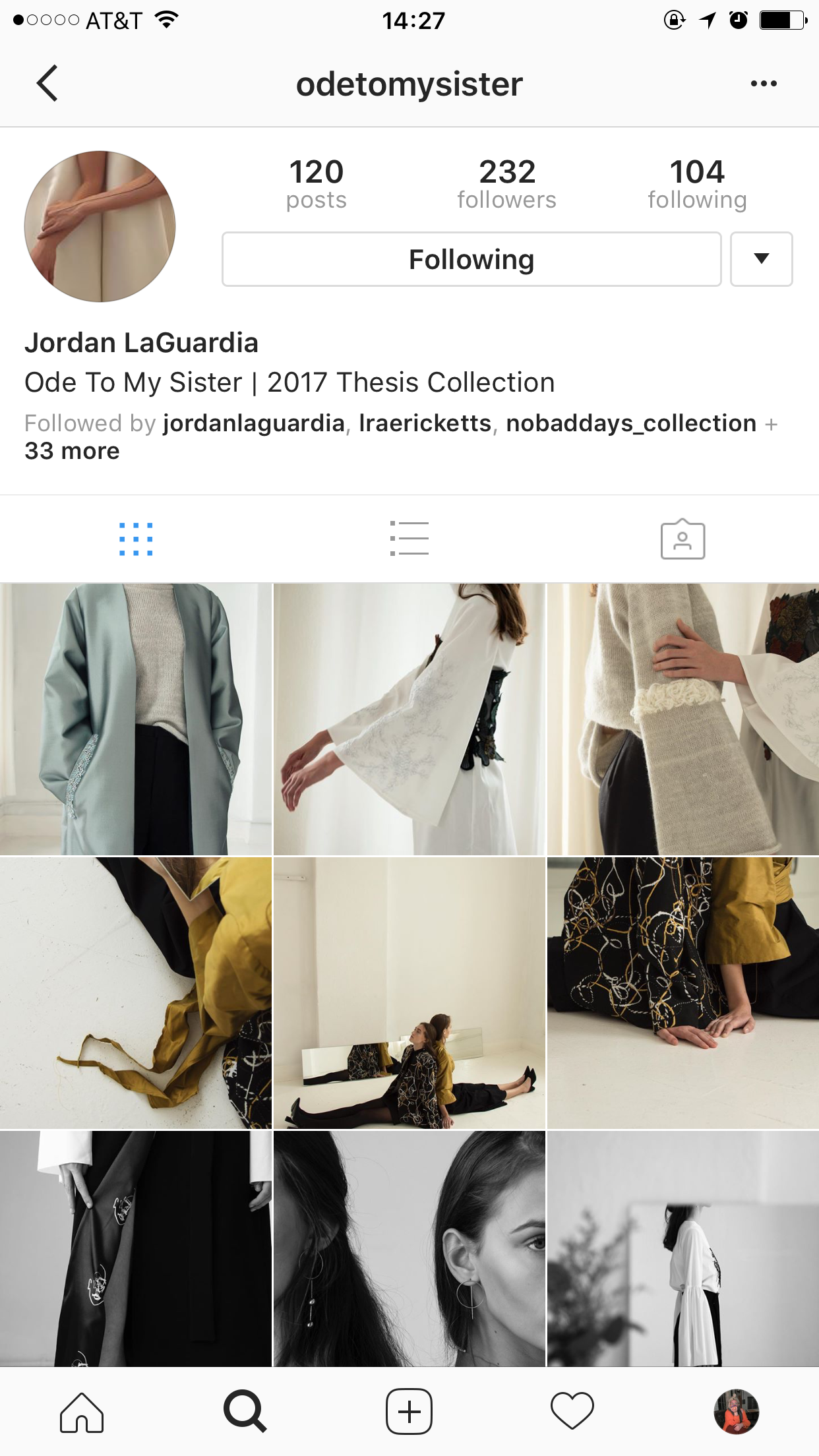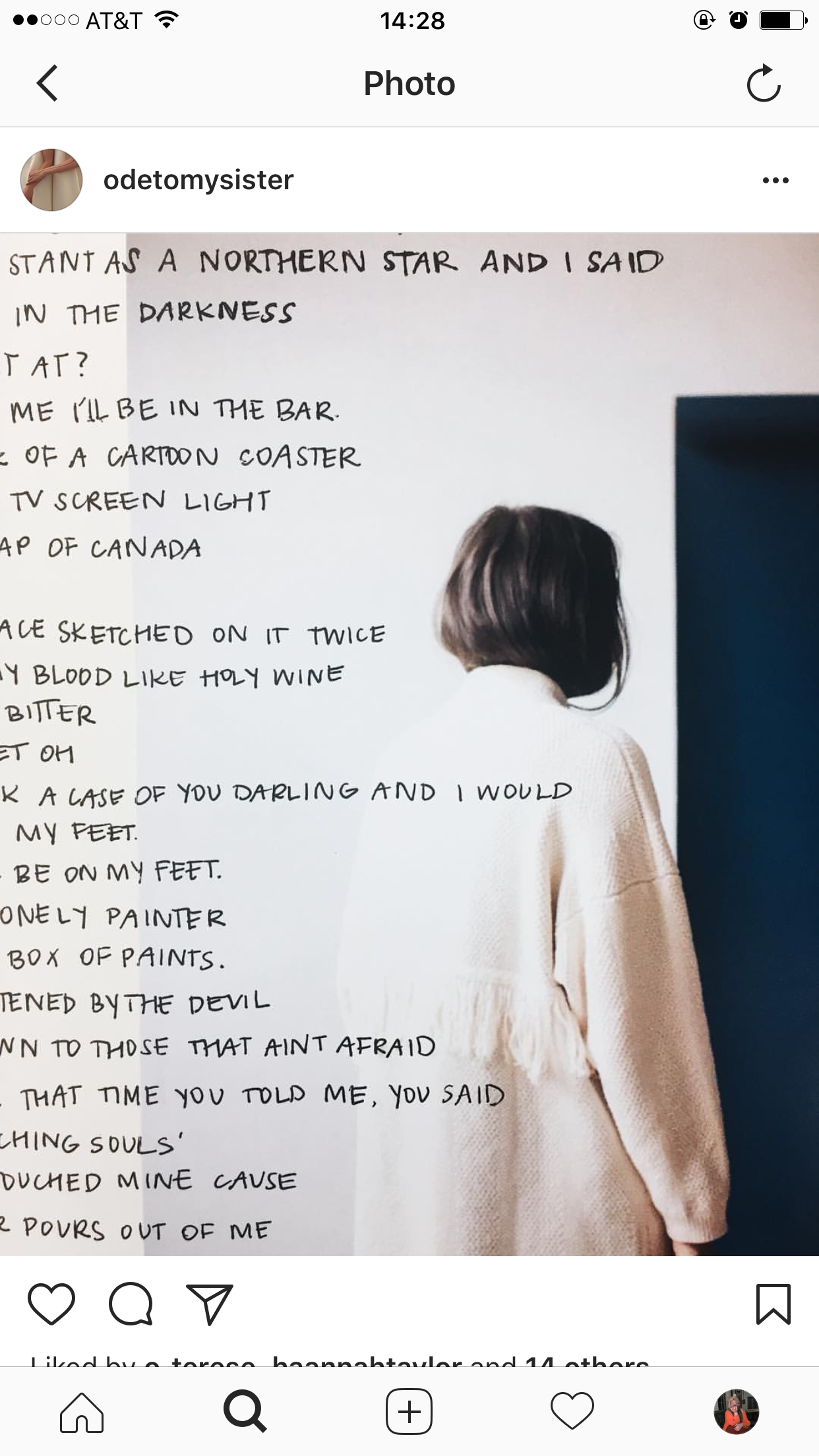 Professional Presentation:
This course culminated in a professionally organized and produced photoshoot of the students Senior Capstone Collection. Weeks of class were spent contacting photographers and sets as well as putting together a pitch deck and shot list for what the visual inspriation and direction of the photoshoot would be.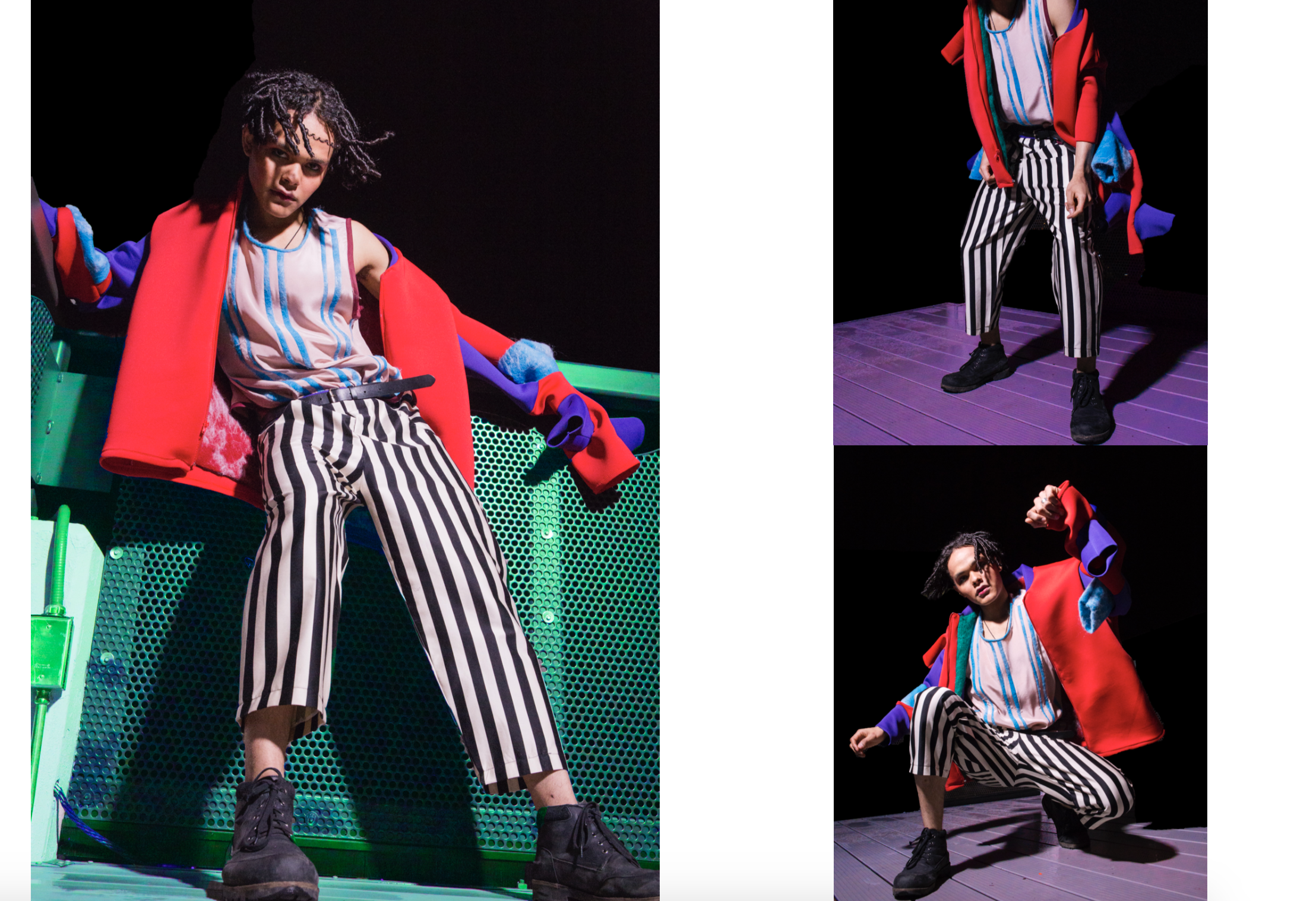 Teaching Reflections: Courses that center on process, documentation, archiving and presentation is where I thrive as an educator. Building off of the work they completed in Design Com III, we evolved their ability to comprehensively communicate their concept by compelling them to learn how to translate their concept into a visual presentation. Having developed the curriculum for this course I knew it was imperative that the students started building a digital presence for their work. An overall goal for me as a design educator is to explicitly discuss the role the internet and social media plays in the students aesthetic inspiration and self branding. These conversations need to be worked into the curriculum at any point possible. Social media ettiquette is becoming a marketable skill for many design students, it is important that creative universities recognize it as such.


---
Design Com IIII Syllabus