3. Contemporary
Fashion History



Taught Twice
Miami University
Fall 2017 / Spring 2018


This course is a survey of Fashion History throughout the 20th & 21st Century. Beginning at the Industrial Revolution and continuing to the present, this course studied prominent fashion designs and designers that represent each era, as well as the psychological, social, and economic events that shaped so many fashions. The information is presented thematically.

This course was developed to expose the student to the expansive and intricate nature of fashion as it relates to our society as a whole. Approaching alternative subjects of study in regards to fashion history, the student interacted with and conducted research on its multi­layered essence. This course urged students to embrace a well­rounded, reflective, creative lifestyle opening your consciousness to new ideas and research approaches that can be applied to your work.

At the beginning of the semester students were asked to create a seperate instagram account dedicated to this course. Each week students responded to that weeks lecture theme with an instagram post as well as responding to peer posts via comments. This interaction online was brought into the classroom the following day with a class wide discussion or debate.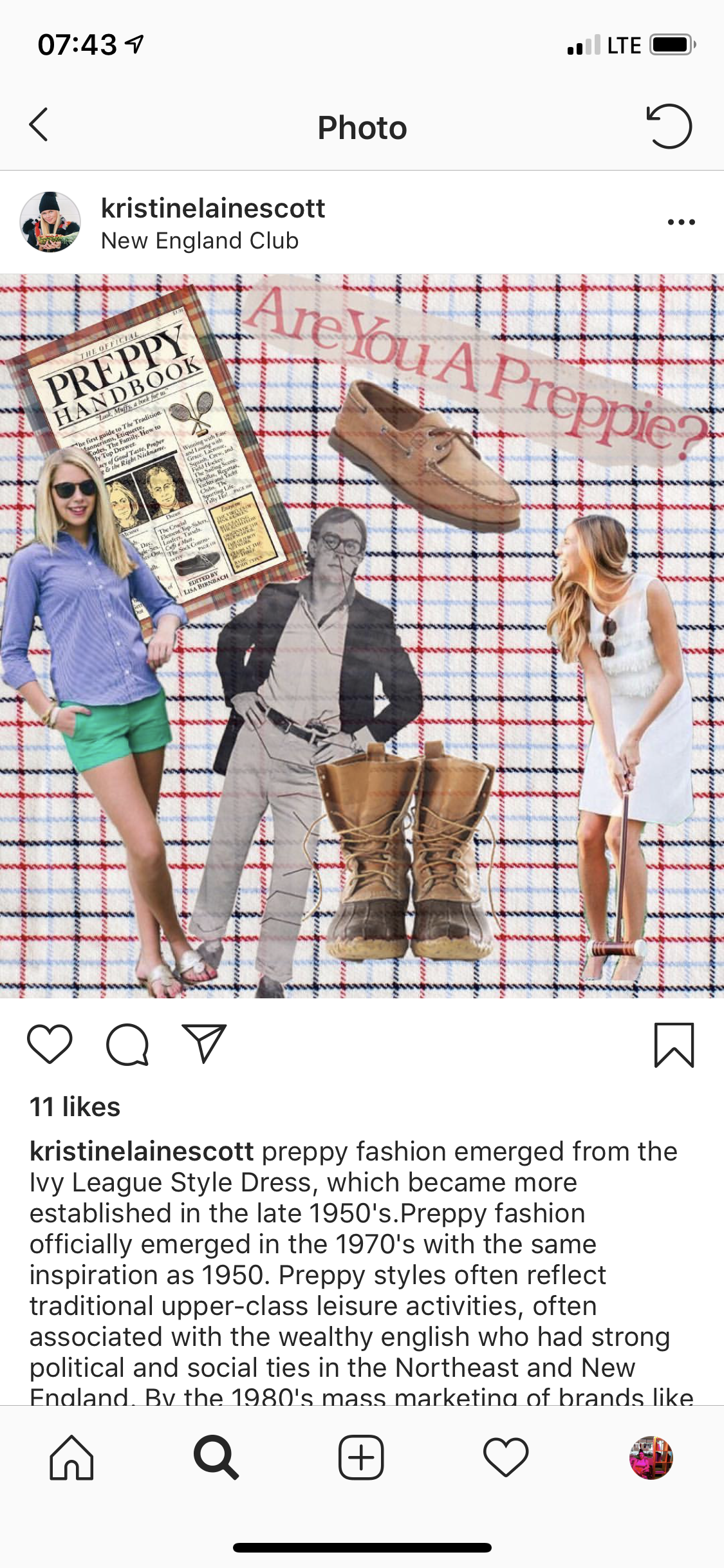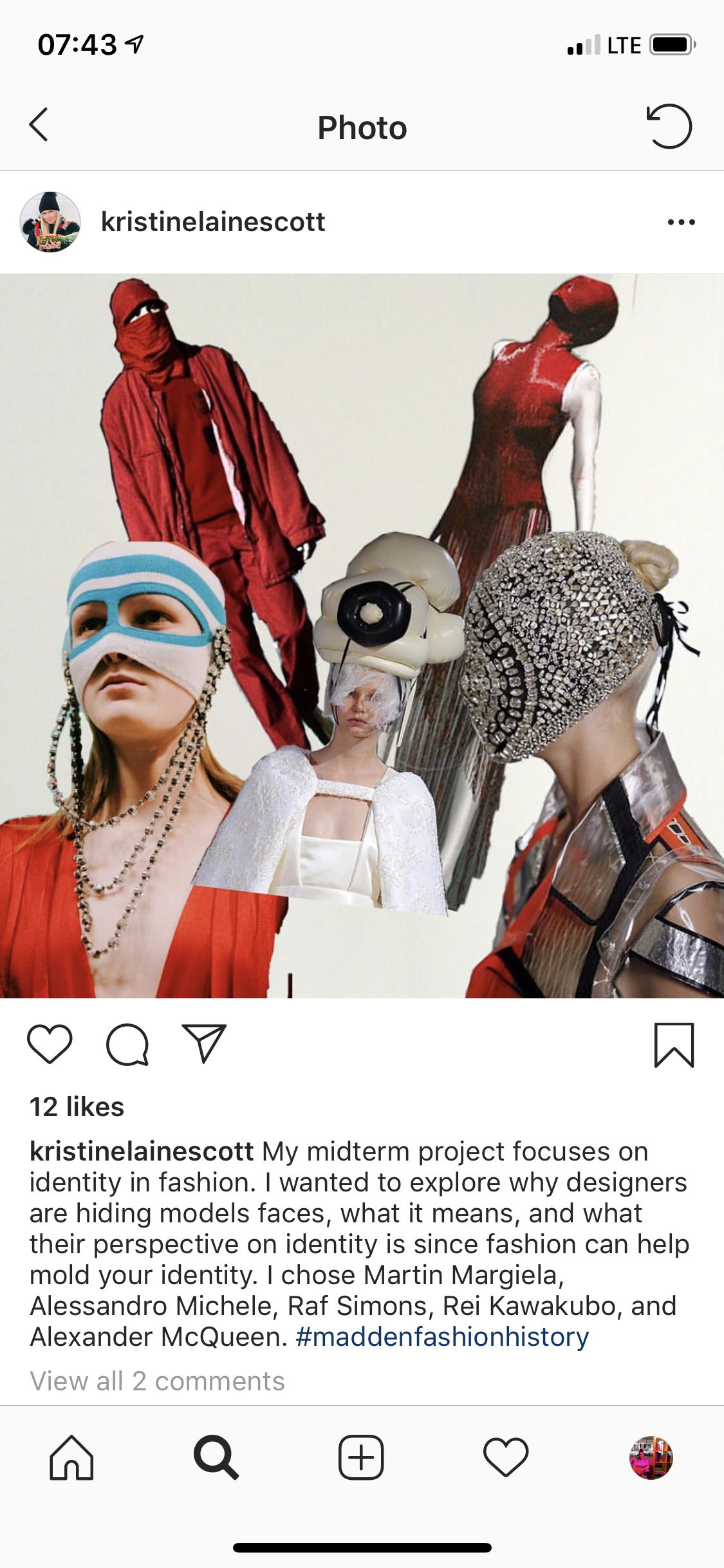 The decision to teach this class thematically was made to represent the interweavings of history and narratives throughout the study of fashion that are often misrepresented through the conventional white european lens that most fashion history is presented through. Lectures often included examples critiquing this history ie: the secret history of Channel's relationship to the Nazi party or the sutble social relationship fashion has had with racism throughout American history.



Another priority for this class was studying the historical trajectory of popular trends and designers today. ie: The history of avant garde fashion that we see evolving with brands like Vetements and designer Demna Gvasalia as the Creative Director of Balenciaga. Providing historical precedents for trends evolving today helps position the students as currently living their own history that will be referenced one day in the future.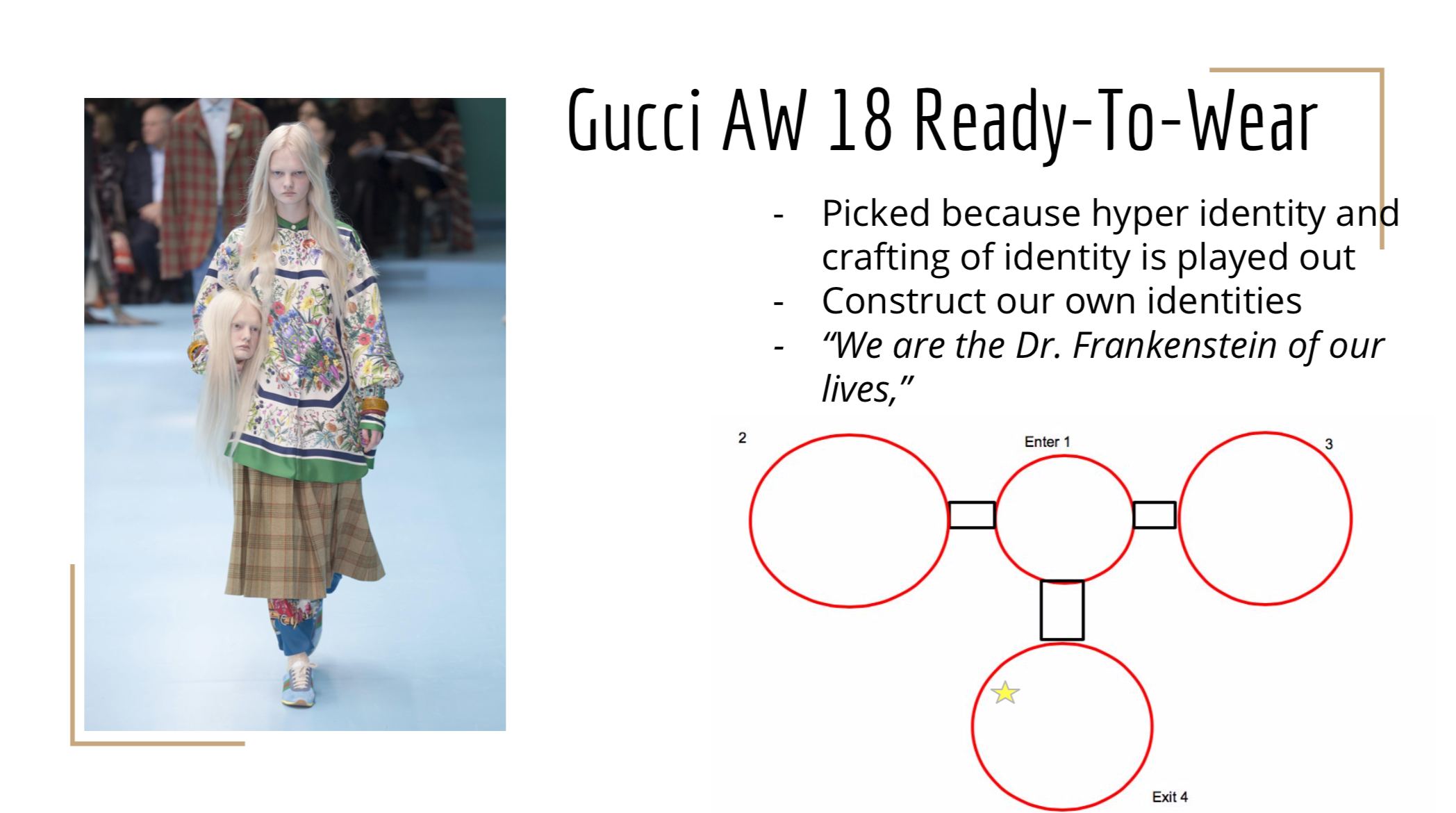 For the final project in this course students were asked to develop and curate the Costume Institute's Yearly Fashion exhibit for the year 2030. Students were asked to develop an overarching theme for the exhibit influenced by one of the themes we cover in the class, a title and description of the exhibit, 5 to 7 designers they will be highlighting in their exhibit, biographies (Minimum 1 page) of each designer they select, their history and how it relates to their theme. Minimum of 5 examples (images) of a piece, accessory or collection from each designer that relates to their theme.
Reflective writing (Minimum 1 paragraph) on why each piece, accessory or collection was chosen from each designer and how it relates to their theme.
A floor plan of how the exhibit will be laid out and the narrative constructed through the space. Bibliography for researched content.

Teaching Reflections: This course was my first experience with teaching a lecture or seminar course. In a lot of ways I believe lecture courses are more difficult to teach than studio courses. Finding a method of engaging a student in a lecture that lasts more than an hour is difficult. As an educator you are required to find you inner performer and entertainer or you risk the loss of interest in the content you are presenting. Learning to hone in and practice my storytelling skils was the greatest benefit of this course. Also when choosing to teach alternative histories of common narratives students have been presented with their whole life you experience a certain amount of cognitive dissonance as the students open their reality to alternative views and beliefs systems that they have been indoctrinated with. I had many students who were taking this course as an elective who completely changed their perception of the power of fashion by the end of our time together.


---
Contemporary Fashion History Syllabus